Beat your addictions!
Improve your chances of success. Let IntegrityBuddy help you communicate better with your accountability partner.
Signup
Let IntegrityBuddy help you.
Recovery is hard and it's a struggle to stop an addiction. Having an accountability partner is good, but it's difficult to communicate regularly and often about how things are going. Often it happens long after the fact, and if things goes well for a while communication often ceases. It's difficult to get right.
IntegrityBuddy helps this communication by asking you daily how you are doing, and sending periodic reminders to your accountability partner. This keeps you and your accountability partner in sync, both on good and bad days. It also allows your accountability partner to see when you're having minor struggles as well. Let IntegrityBuddy help you!
Testimonials
"IntegrityBuddy has helped me stay away from porn for almost a year and counting."
"It's been really helpful to have IntegrityBuddy help me beat my addiction struggle."
How do I use IntegrityBuddy?
Step 1
Signup and add your own accountability partner.
Step 2
Every day receive a reminder from IntegrityBuddy to communicate how your previous day went. It is very simple, choose from any of the following statuses:
Normal Day
Light Struggle
Hard Struggle
Incident
Step 3
Your accountability partner will receive periodic notification on how you are doing. Together with your accountability partner you work towards improvement.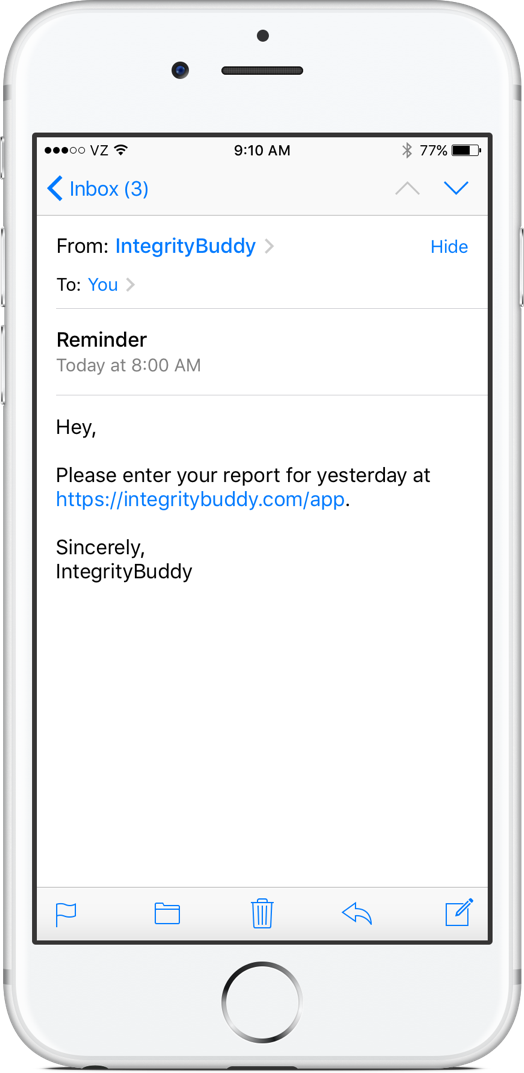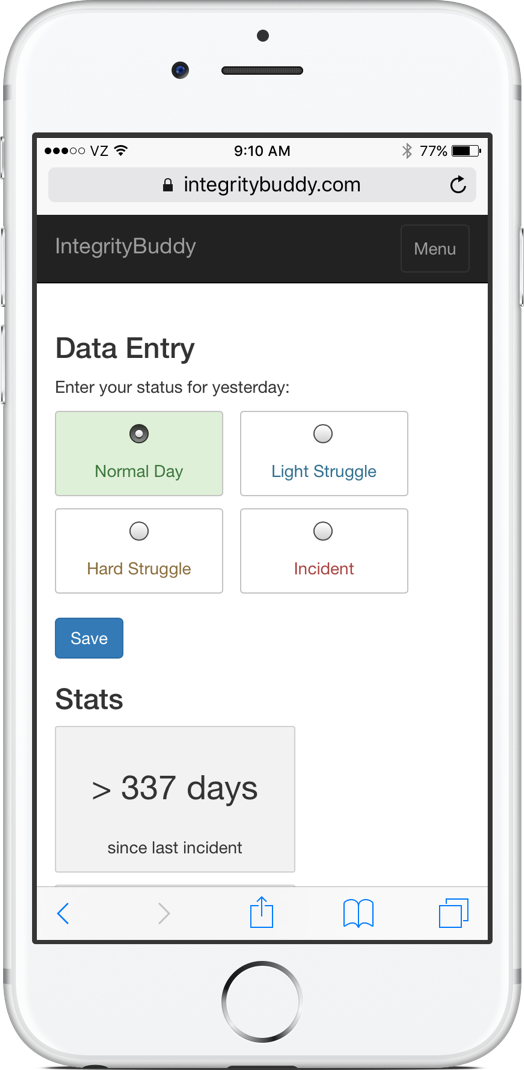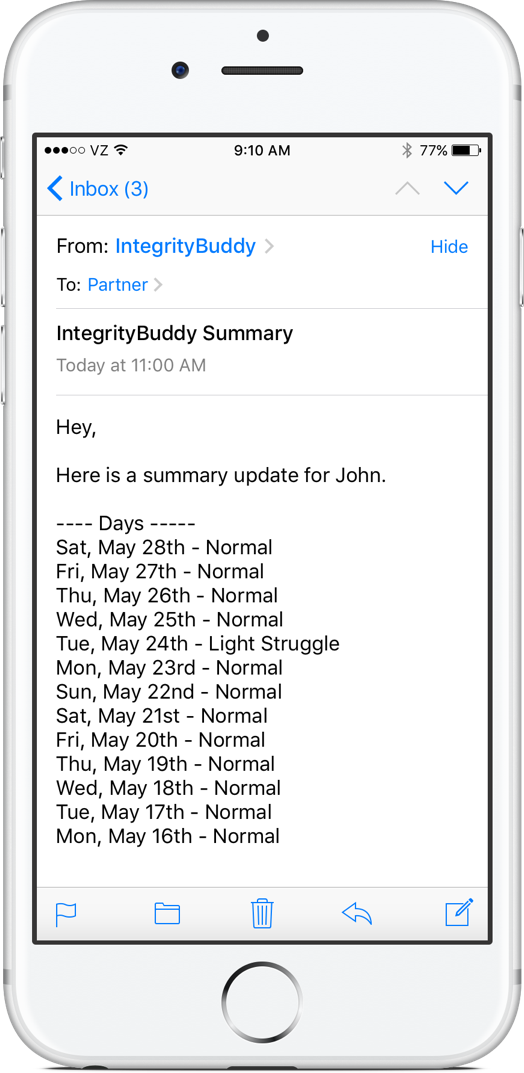 FAQ
Q: Where can I find an accountability partner?
A: A good start is to use somebody you already know and trust that is willing to help you. Good sources can be from your circle of friends, church, support groups and other communities you're part of.
Q: What kind of addiction can IntegrityBuddy help with?
A: The status system is applicable to a wide range of addictions such as
Pornography
Alcohol
Tobacco
Drugs
any many more…
Ready to try? Sign up for IntegrityBuddy!